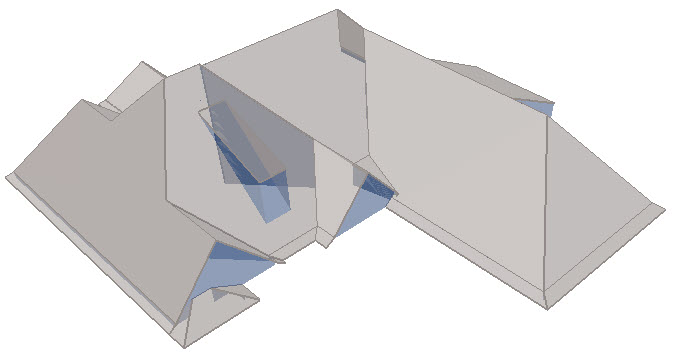 Symbility and Xactimate Estimate Writing
As an estimate writer, Mark Craney brings unique experience and capabilities to the party. Having written over 10,000 Xactimate estimates and supplements, Mark Craney brings a wealth of knowledge and experience to the table.
While owning a GC firm specializing in Insurance Restoration with offices in 3 States, Mark wrote all the estimates and supplements for the company. Why? Because it is such a crucial part of achieving a high level of profitability. Mark also gained tremendous hands on experience while in the field project managing a wide array of construction projects.
How Can You Write a Good Estimate If You Don't Understand the Intricacies of the Build Process?
Mark's estimate writing philosophy is simple. Write for every legitimate item where cost is incurred by the contractor. Forego fluff and gouging which most often have a negative effect when discussions with the Adjuster occur. Competence, facts, attention to detail, ethics and integrity are Mark's trademark.
Given the recent increasing popularity of Symbility, Mark has learned to skillfully create estimates with this tool Many Contractors believe Symbility estimates are lower than those written in Xactimate. Mark has found, when written properly, Symbility estimates end up with very similar results to estimates written in Xactimate. It's the Indian, not the Arrow.
Contact Mark for your Symbility or Xactimate Estimate: estimates@restorationai.com
Lead times for estimates varies from 2 to 5 days dependent on workload at that time. Contact estimates@restorationai.com for emergency expedited services when the need arises. You supply the Roof Measurement Report from whatever vendor you choose, good quality photos of the property/items to be estimated and brief notes describing what you wish to have estimated. All roofing, exterior repairs (Siding, Gutters, Windows, etc.) and interior estimates are well within the realm of Mark's expertise. We do not offer Commercial Estimating at this time aside from smaller properties with Asphalt Shingle roofs. When possible provide XML or ESX files.
Your estimate will be created as if you wrote it. Please provide your company name, contact info, logo in .jpg format and your project manager's contact information with your first job.
Estimating Rates
Xactimate Roof Only:  $125 up to 25 sq, $25 for each additional 25 sq. Example: 68 sq roof, estimating fee $175.
Symbility Roof Only: $150 up to 25 sq, $25 for each additional 25 sq. Example: 68 sq roof, estimating fee $200.
Siding: $55 first elevation, $45 for each additional elevation estimated.
Interior: $50 first room, $40 each additional room.
Additional Trades: $25 to $50, varies on complexity and the amount of time required.
Sketching included for interior. Sketching required for roofs, elevations or other trades will be an additional charge.
Includes Restoration AI Report, One Click Code Report and Restoration AI Cheat Sheets.
Payment due within 48 hours of completion.