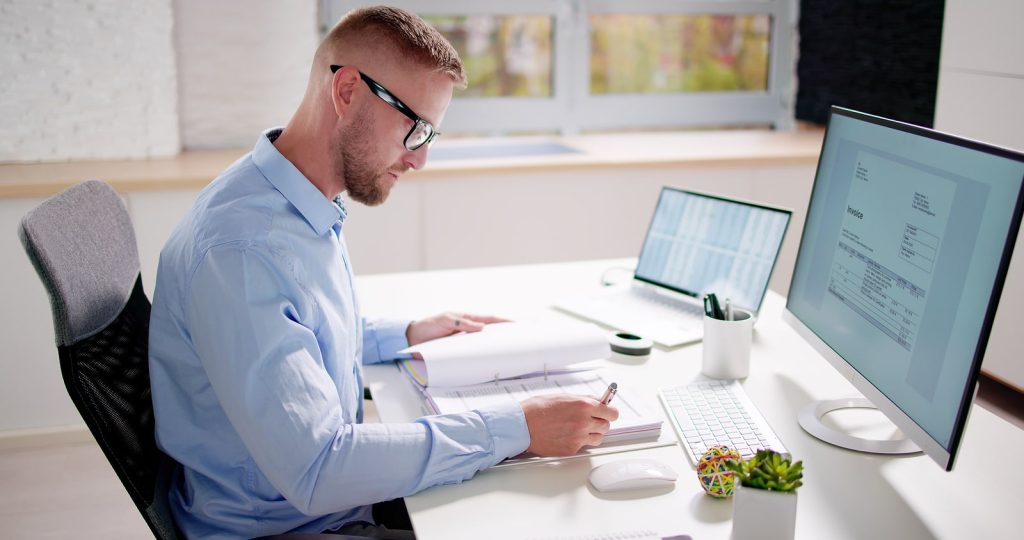 Improve Cash Flow with Restoration AI Invoicing
An Accountant or Quickbooks™ shouldn't be required to create an Invoice to submit to the Insurance Company or Customer. Cash flow is a significant issue for many roofing companies yet most needlessly delay creating and submitting their invoices for payment once work is complete. Imagine the impact on your business reducing your Accounts Receivable by 25% or more would have.
The Restoration AI Invoice Tool allows the User to build a top down or bottom up invoice. So simple to use your Project Manager could do it on their iPad while waiting for a job to be completed. And submit it, along with any post job supplements, prior to driving away from the job site. It should take less than 5 minutes to input the data shown below into the Restoration AI Invoice tool but could reduce the time to be paid by days and weeks.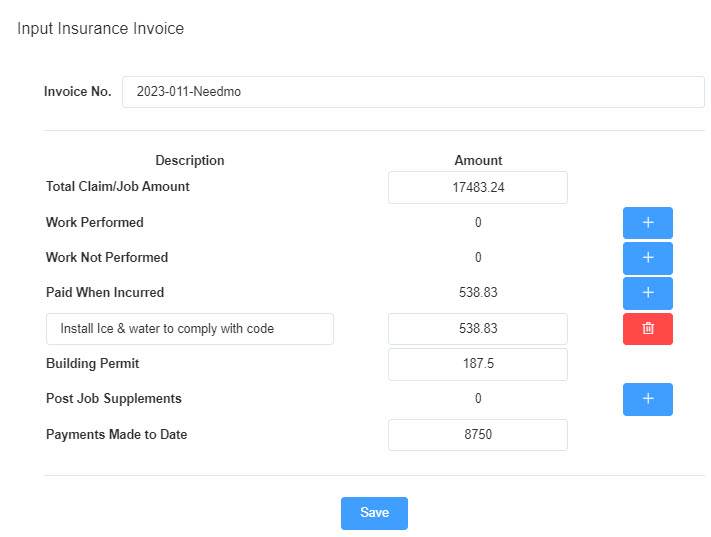 Professional and Effective Invoicing that Gets Results

It's unclear why so many Contractors struggle with invoicing and subsequently suffer from delays in getting paid. With the Restoration AI Invoicing Tool, that no longer has to be the norm. Use an approach that has an Industry Proven Track Record for being paid promptly and in full time after time.