Symbility Training By Mark Craney at Restoration AI
Properly written Symbility™ estimates should always be comparable to the same estimate written in Xactimate™. It's not the estimating software creating the low priced scopes of loss. It is the individual writing the estimate. Even worse, most of those Insurance Companies are only willing to consider your supplement if it is written in Symbility™. Restoration AI Symbility™ Training will assist you in leveling that playing field.
Symbility™ Estimate Training by Restoration AI will teach you how to counter these tactics. You'll learn to write your own Symbility™ estimates that will be comparable to ones written in Xactimate™. You'll learn how to write robust and complete estimates in Symbility™, utilizing fair, reasonable and legitimate line items. These line items will most often hold up and be approved in the supplementing process.
Restoration AI Symbility™ Training will be conducted via video conference. You can comfortably work from your desk and avoid costly and time consuming travel. The sessions are 4 hours in length and will consist of watching 2 complete estimates written in Symbility™. One will be for a complete roof replacement, one will be for roof, gutters, siding and interior. In addition, you will learn how to:
Set up and enter claim, contact, tax and O&P information for the project.
Set up estimate and trade information needed to begin estimating.
Import diagrams (Eagleview or Hover XML) and how to use these diagrams to estimate graphically.
Set up Roofplans, Exteriorplans and Floorplans to estimate manually without imported diagrams.
Use batches (equivalent to Xactimate™ macros) to efficiently and quickly enter line items.
Use Quicklist notes (equivalent to Xactimate™ F9 notes) to quickly add annotations to line items.
Prep photos, to validate estimate or supplement items, and insert those photos into line items.
Organize and format your Symbility™ estimate to "Professionalize" the appearance.
Complete, save, upload and release Ownership of your estimate.
Insights for justifying and legitimatizing line items when creating and discussing your supplements.
And much, much more!
In addition, you will receive the following materials and information:
A robust set of Batches will be shared with your Symbility™ account,for your use, covering roofing, gutters, siding, interior and a few miscellaneous others.
Quicklist Notes in a Word document you can copy and paste into your Symbility™ Quicklist.
Graphical instructions for setting up a new claim/estimate through beginning to the point you're ready to add line items into your estimate.
Restoration AI "Cheat Sheets" comprised of a condensed set of roof building codes, educating the homeowner on O&P and how to supplement for O&P and countering the ITEL pricing tactics.
Tear off vs Remove document that explains the differences in Symbility™, which one is appropriate to use with line items and numerous graphical examples to help overcome adjuster objections.
A condensed version of IRC building code for roofing in an Excel spreadsheet to help with quickly copy and pasting codes into line items when appropriate.

A print out of the 2 estimates written in the training.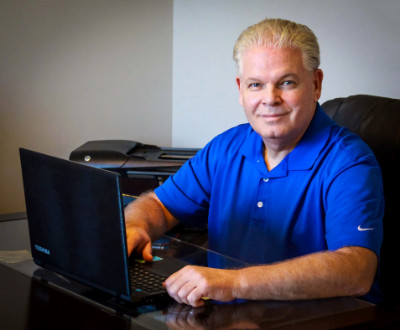 The training will be conducted via Zoho Meetings Video Conferencing and taught by Mark Craney. Read more about Mark Craney and his background in the About Section of this website. Mark has written estimates for and supplemented in the range of 10,000 projects in his time in the Construction Industry.
The fee for this training is $900 paid in advance to confirm your participation. Send an email to estimates@restorationai.com, write "Please send invoice for Symbility™ Training" in the subject line. You will promptly receive an invoice via Stripe which you may pay with a debit or credit card.
Restoration AI Symbility Training Registration