Get Paid For All Roofing Materials With The Roof Waste Calculator & Report!
Why use a bundled waste approach to estimating roofs when the Restoration AI Roof Waste Calculator can provide highly accurate quantities based upon irrefutable math?
FACTS about Roof Estimating:
The bundled waste approach serves only to underestimate the real cost.
The average 30 sq gable roof, using 10% bundled waste, underestimates by approximately $900.
The average 30 sq hip roof, using 15% bundled waste, underestimates by approximately $1,250.
Click to Create your first report FREE No credit card required, no obligations.
Thousands of Contractors across the USA have used the Excel Version of the Waste Calculator for the past decade. This tool is now available in the cloud, as a web app, with much improved supporting documents to assist in your discussions with Insurance Adjusters.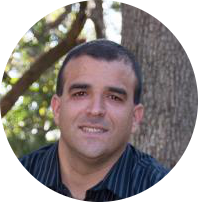 I started using the Shingle Waste Calculator more than 5 years ago. It has helped me show the insurance company's that the generic 10% & 15% waste in 99.9% of the roofs are incorrect and fall short of the correct material needed to install a roof. It has helped me streamline my estimates and has helped our salesmen better understand the waste involved in installing a roof. Without the Waste Calculator, I would have left tens of thousands of dollars on the table with the insurance companies. Bill Silvey – Done Right Roofing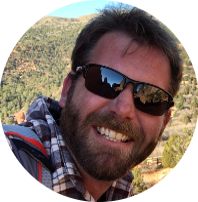 "I have used the shingle waste calculator and its various revisions and improvements for at least two years now in multiple states and markets. It has been invaluable in achieving the best results when dealing with insurance companies, their adjusters and ordering for production. Specifically, the worksheet has been very effective in helping educate insurance adjusters realize the standard "10% waste for gable roofs, 15% for hip roofs" is not accurate and/or sufficient for many roofs. The breakdown of the proper waste percentage, starter and hip & ridge as separate products, labor efficiencies, and ultimately line items on an estimate, results in a more accurate, fair price, and a greater profit margin per project, and for the company overall. This tool is one of the best in my toolbox to help effectuate the proper payment of a claim by an insurance carrier. Many adjusters have actually thanked me for supplying the worksheet, and noted how it helped open their eyes to the contractor side of this age old debate. This simple tool is sure to deliver an incredible ROI with minimal investment of time and money! Thank you Mark Craney."
Bob Earhart – E-Z General and Roofing Contractors, Inc
Sign up now for your no obligation FREE Trial!
No tricks, no gimmicks, no credit card required.
100% fully functional report provided with no strings attached. You can increase your profits with this free report without spending a penny!